Wanted: talent to build a cleaner world (m/f/x)
Are you in the home stretch of your studies? Or have you just graduated? Then you're sure to be looking for a challenging, inspiring job. At Umicore, we are ready to put your talent to good use. Want to come on board? Umicore definitely wants to lend you a helping hand. Can you help us?
Young talent: that's exactly what we need. You can meet us at various job fairs and events throughout the country. And abroad, too. We are happy to explain Umicore's strength here. No complicated application forms, just a clear message. By 2030, we aim to be a fully-fledged transformation partner for our clients. A partner that travels with them on their journey towards sustainability and circularity. Our unique position means that we can speed up the worldwide mobility transformation, meet the growing need for advanced materials and enable even more circularity for critical metals.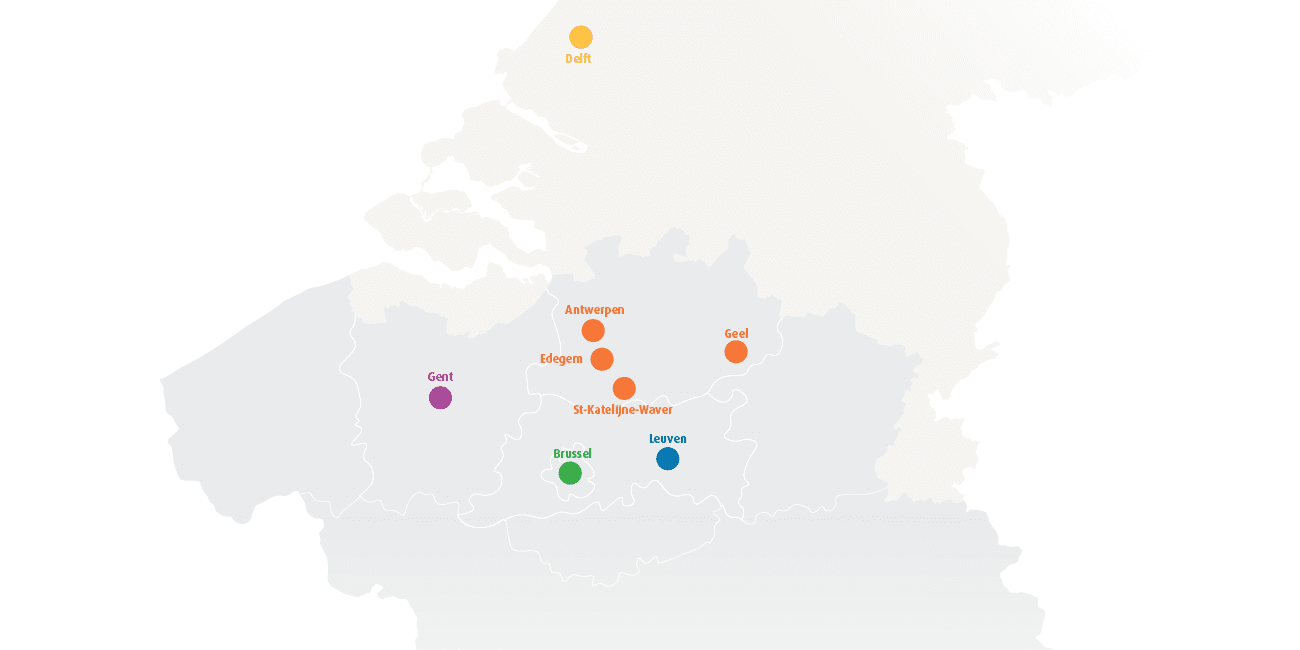 "We are about to accelerate our winning formula, building on our excellent level of service and expertise as the circular materials technology company."

Inge Van Antwerpen, Young Talent & Onboarding Manager
Umicore is more determined than ever to utilize speed and harness these megatrends worldwide. How? Thanks to RISE. Our strategy is based on four pillars, represented by four letters:
Reliable transformation partner
Innovation & technology leader
Sustainable champion
Excellence in execution
 "RISE today to change tomorrow"

Inge Van Antwerpen, Young Talent & Onboarding Manager
Connection over profile
That's why we need your help. From young, committed talent, like you! Whether you are interested in research and development, sales, HR, production, IT or some other field, with us you get the chance to help shape your job from the start. Ladies, too, are more than welcome. Umicore aims to have 35% women at manager level. We are a good student here. We even have a specific Community to focus on female leadership, called Focus on women. Because we believe in equal opportunities, fairness and diversity. We recruit and promote based on the right qualifications for the work that needs to be done. So at our very first meetings, we always focus on an open discussion of your wishes and our corporate culture. First a good match, and then comes the rest.
Together for a cleaner world
Go to our event page to find out exactly what we do at every event and how to register. But one thing is certain: wherever you are, we welcome you with open arms to see how we can work together for a better and above all a cleaner world. A great example of this is the way Umicore and PowerCo, the Volkswagen group's battery company, are investing three billion euros in a joint venture to produce battery materials in Europe. Ultimately, we aim to supply 2.2 million electric vehicles per year with batteries that use cathode materials for the six PowerCo battery plants. Batteries that will eventually be fitted in Volkswagen electric vehicles.
Come and talk to us
Are you passionate about sustainable advanced technologies? Do you want to earn your stripes with an international group? Would you like to direct your own career? Are a good work-life balance and a great working atmosphere important to you? Is your answer a resounding 'Yes'? Then come and visit us at a job event.
View all job events in your student city
Can't or don't want to wait?