Young professionals
Engineering traineeship Hoboken
As trainee you work and study – and you get paid
If you've just gained your bachelor's or master's degree, you can start as a trainee in Hoboken. As a trainee, you combine work with study. You are immediately given an open-ended employee contract. For the first 18 months you follow a special training programme, spending three months each in Production, Maintenance and Technology, before getting a week's training in leadership, Umicore technology and more.

You're passionate about technology, like working in a team and are a no-nonsense type of person? Depending on your training, you have two options: Technology and Maintenance or Operations.
Engineering trainee in Operations or Technology
If you have a bachelor's or master's degree in electromechanical engineering you will join our Technology and Maintenance department.

You will learn everything you need to know about planning and preparing work, you'll learn about designs, project preparation and implementation of our systems. Through trainings you will complement your practical experience as a multifunctional technician and you will become a work preparer, maintenance coach or draughtsman/designer.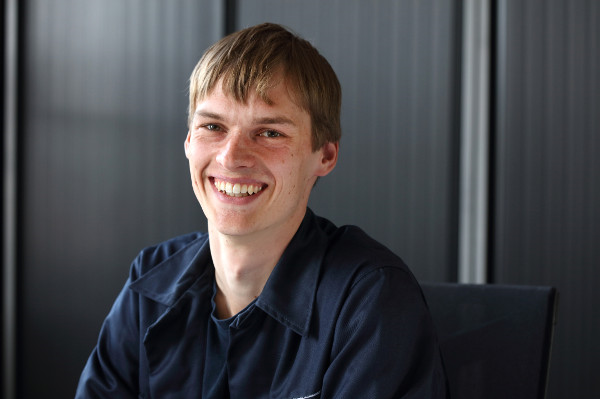 Choosing my field of expertise was a challenge, the broad experience of the engineering traineeship was a big help.
Stijn
Engineering trainee in Operations
If you have a bachelor's or master's degree in chemistry, process chemistry or electrical engineering you will join Operations as a trainee.

You rotate in the team and acquire practical experience in production departments. You learn how to use various technologies to recycle precious metals. You also receive training in various fields, such as environment, health and safety, HRM and logistics... After your traineeship you can work as a team coach or a process employee in a production team in a shift system.

At Umicore you combine work with training and guidance across the whole Umicore site in Hoboken. And you are paid well in the process. In a high-tech environment where the focus is on sustainability. An ideal opportunity to build a career at a top-rated employer.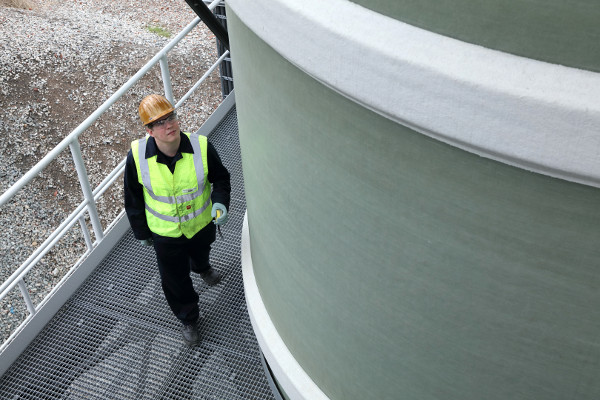 We try, exercise, test…. It doesn't feel like "work"
Christophe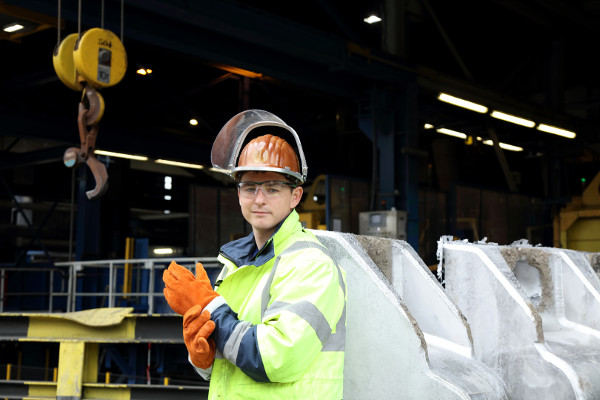 It is a top program thanks to the variety and individual coaching
Maarten

At Umicore you combine working and learning, you get to know all department of the Hoboken site. And you get paid for it. All this in a high-tech environment focusing on sustainability. A perfect way to start a career at a Top Employer.
What's in it for me?
A paid combination of studying and working at a Top Employer focusing on sustainability. Sounds good?
How do I apply?
We start the selection of the Engineering Trainees Technology of Production in March, keep an eye on our vacancies.
Young Graduate Program (YGP) Umicore Belgium
Through the YGP we want to offer holders of a science, engineering, economy or other master's degree their first work experience. Key words are variation, coaching and development. We always work on the basis of an open-ended contract.
In the two-year YGP you have the opportunity to learn and acquire experience. You will do so in various areas of application, such as production, engineering, marketing, sales, finances, business development and communication, at various units and sites.
Projects begin in September and last one year. At least one project is international in scope. To optimise the learning experience, you follow a specific development plan and are assigned a mentor. At the end of this two-year programme you can take up a permanent position within the Group.
This gives Umicore the opportunity to get to know young graduates like you better, assess your performance and potential, and train you into full-fledged Umicore managers. As a company, we are then able to anticipate future.
For the moment, the application procedure for the Young Graduate Program 2016 has been closed.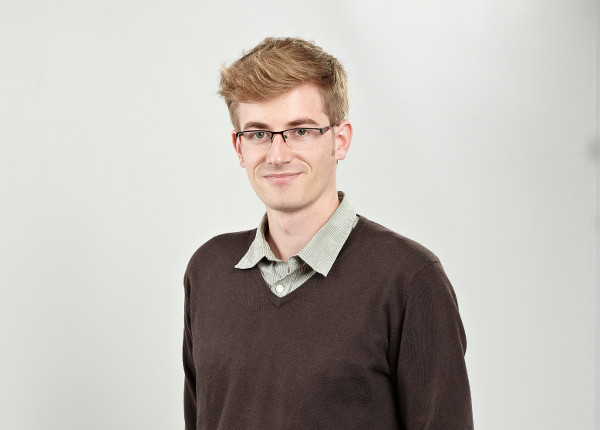 First impression was confirmed in spades
Casper

I became acquainted with Umicore through a case study that I did as a Commercial Engineer. My work involved rechargeable battery materials. Then I noticed the company culture, the mutual communication was very open, and you could always go to someone with your questions. Since I started, that impression has more than been confirmed.

The working atmosphere is really enjoyable. As a Trainee I got a lot of space and independence to find the direction that suits me best. That way I can explore different themes. And so with a new project, I can later apply myself to Supply Chain Management, which is what I really want to do.

Umicore is a Belgian Company with a strong international dimension: I come into contact with customers and agents throughout the world. And those options that fit nicely with my ambition.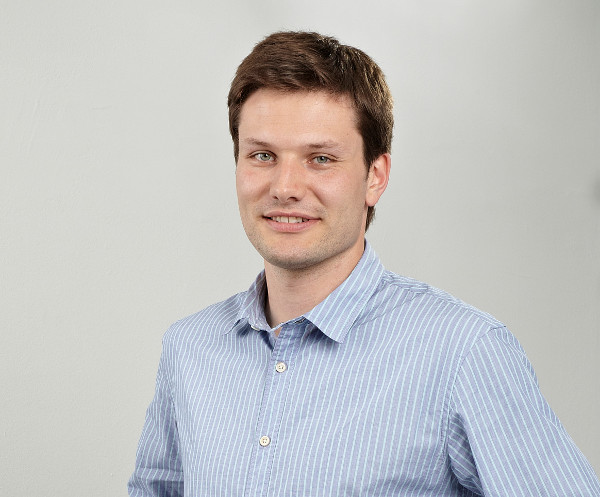 Engineer and manager.
Charles


Umicore and I, the chronicle of a job notification. As an engineer in training, I followed all the news about the company. The active introduction? That was during my second study. A project for the Vlerick Management School opened the doors of Umicore.

I worked on a market study about photovoltaic cells for two months. After that I immediately found work as a Management Trainee. I didn't need to be in two minds for long: working with engineering applications and guiding change, that way both my trainings came in handy!

After a year I became a Process Engineer. The same but with more responsibilities. That's why I feel at home here. I create change but also change myself. Thanks to a wide range of tasks, valuable training and the freedom that I get to achieve my goals.
PhD vacancies in cutting-edge technology
If you have a PhD and you want to use your knowledge in a high-tech environment, Umicore offers you a special career plan with plenty of growth opportunities in an international setting.
Our Olen site has the most extensive research department. It's Umicore's global centre of knowledge and expertise, where you can work in R&D at corporate level. Or if you prefer, you can work in a research department of a specific business unit at one of our other sites, closer to production, focusing on a concrete area of application of a given technology.
The best of both worlds
As a PhD student you have done years of in-depth research in an academic environment. At Umicore we guarantee you the best of the academic and commercial-industrial worlds. You will continue to do research in a relevant field, while we give you the support you need to develop and perfect other skills, like project management, budgeting, leadership and communication. Our Technical Academy is one way we share knowledge and hone skills at management level.
Why choose Umicore after your PhD?
Materials research at the international cutting-edge
With one of the few specialists here
Play your part in achieving progress
As a leader in high-tech R&D
Work at one of the world's most sustainable businesses
Make a cleaner world by developing clean technology
Get the space you need to grow
Develop your management skills through experience and training
Long-term vision, solid career, international context
All the advantages of a big, solid group