Students
Are you a student? Umicore has everything you need to grow
With us you learn more about the practical side of your study in a highly professional but friendly environment. You can come to Umicore for your internship, thesis or PhD. We support you step by step, to help you get the most out of your studies. And who knows: we may have a place for you after graduation.
Get the most out of your work placement or thesis
Whatever your training background, every year we have plenty of internship opportunities for talented individuals at various departments. Including accounts, HR, ICT, production, R&D, logistics, sales, marketing… We can also help you work on your thesis. You're very welcome – even if you don't have any technology training. Professional coaches follow you throughout your work placement and make sure you're on the right track with your thesis. Plus: an internship at Umicore can be a launch pad to a sparkling career.
Why do your internship and thesis at Umicore?
Base yourself at a location in your region
Benefit from a satisfying working environment
Work in motivated teams
Put your knowledge to the test in practice
Shoulder real responsibility
Impress your potential future employer
Learn best practices at a large company
Apply here for an internship with us.
Powered by Umicore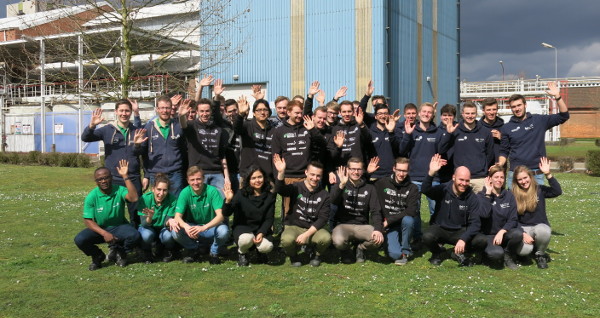 Powered by Umicore is Umicore's clean mobility programme. It is our vehicle for supporting engineering students who help achieve breakthroughs in sustainability. These students are all inspired by clean technologies. Just like us.
International challenge
This year students at five universities in Belgium and elsewhere have taken up the challenge to build clean, sustainable vehicles and enter them in international competitions, such as the Formula Student, the Shell Eco-Marathon, the Solar 1 Monte Carlo Cup, the Formula SAE and the Dong Energy Solar Challenge.
Like to know more?
Check out our corporate website.
Follow our teams on Facebook
Like this page and show your support for these students: https://www.facebook.com/poweredbyumicore/
PhD student at Umicore
One option is working towards your PhD at Umicore in association with the Flemish government and a university. That opportunity arises when we encounter a research request that demands such an approach. In response, we will look for a supervisor and a student willing to do a PhD in the subject in question.
Also our researchers will coach you during your project. And you can use our research center for part of your project, a good opportunity to get a taste of working in an industrial environment. Initiating such projects and setting selection criteria is the responsibility of Umicore.