Umicore Olen welcomes local residents and employees on Sunday 8 October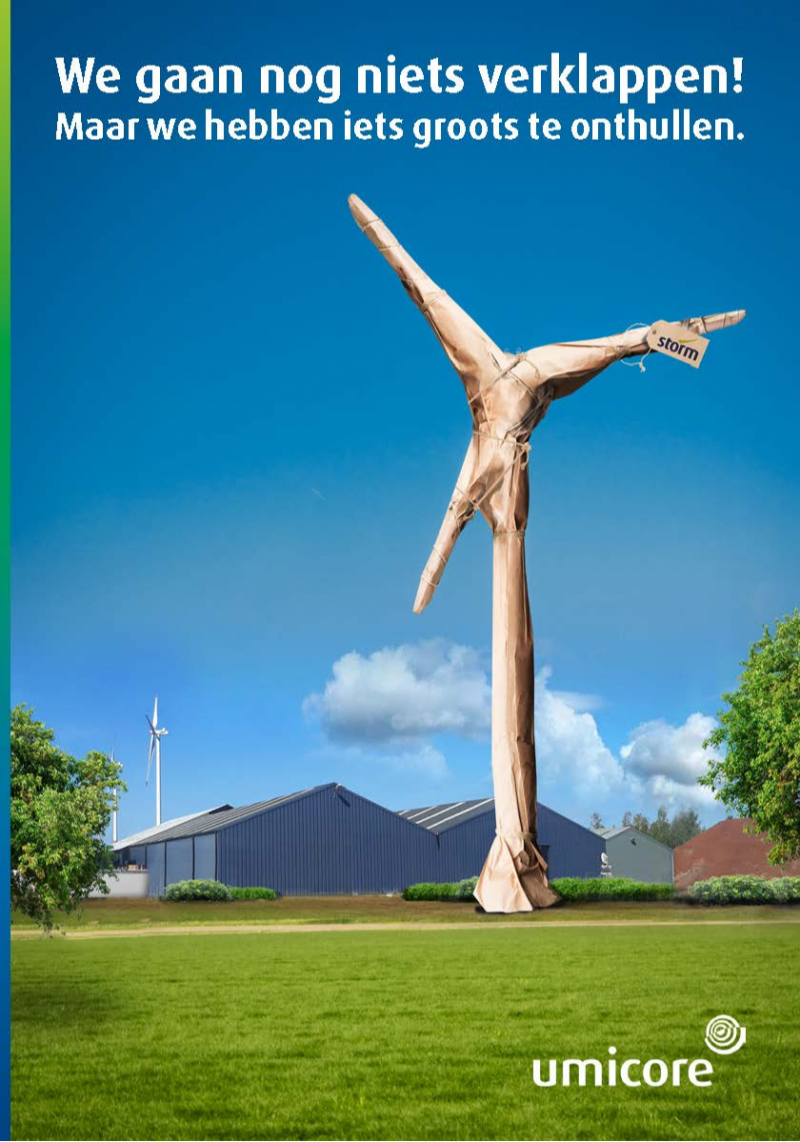 Sunday 8 October 
Continuous from 12 to 4 pm 
Yard entrance Umicore Olen 
(via traffic-free Nieuwstraat)
Be the first to discover the components of our wind turbine. 
The Umicore Olen site local residents and employees to come to the Open Wharf on Sunday, Oct. 8.
Be the first to discover the different parts and ask all your questions to our experts. Take part in our hands-on activities and experience the future of sustainable energy. The younger generation is also welcome to join this voyage of discovery! Together we go for a sustainable future.
Help think about the future. Come in a sustainable way. 
Walk, cycle or take public transport (bus stop at walking distance and bicycle parking provided at entrance)
The 'Open Yard' takes place outdoors. Dress accordingly. 
The Open yard is free and open to residents of Olen and surrounding communities.