Ready for a challenge? Here is Umicore's challenge for Da's Geniaal
Science, technology, engineering, and mathematics (STEM) aren't just for Albert Einstein or Marie Curie! They are more fun and accessible than you might think, but not everyone feels that way, especially young people.
Umicore wants to inspire and motivate future generations, encouraging them to follow a STEM path. Da's Geniaal, a Belgian initiative where parents, schools, and companies come together, makes sure that STEM's possibilities are first and foremost in their minds. Being one of 15 companies that actively contributes to the platform, Umicore wants to help children explore these studies.
The challenge
Every two days, Da's Geniaal launches a challenge on social media together with an influencer who shares the challenge in an enjoyable way, inviting children/youngsters to join in. The challenges are easy to follow as you can find the materials that you need in your own kitchen or garage, and the participants get to explore what science can mean for them in an exciting way. An explainer video follows where they learn how this challenge relates to STEM, giving them a fun and educational experience!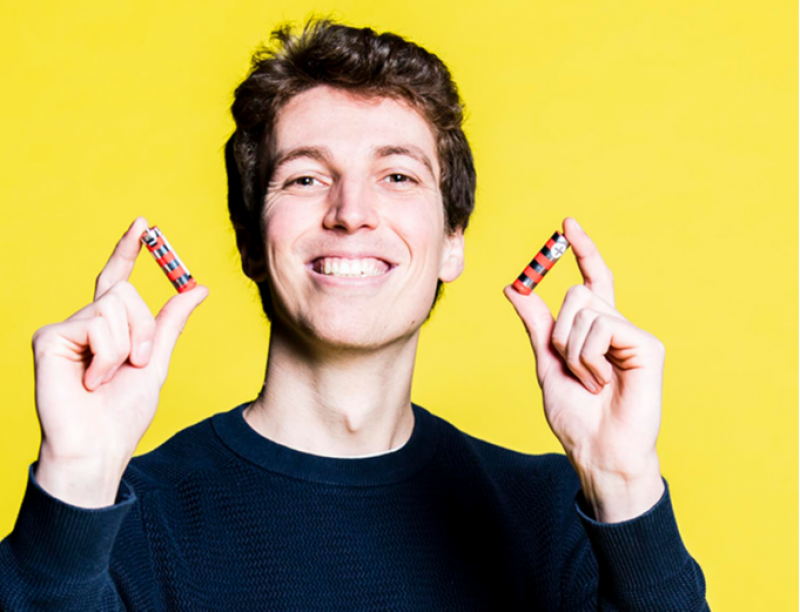 One of Umicore's young graduates, Thomas Creemers, who has already worked in Olen, Hoboken and Bruges, did the Umicore battery challenge with Aaron De Groeve (TikToker).
Why batteries, you may wonder? Umicore is involved in both rechargeable battery materials and battery recycling. We help supply the energy people need to experience life as they desire it, wherever and whenever. Bringing together the world of Umicore and the world of children is worthwhile and inspiring. We can motivate them to choose STEM and perhaps one day contribute to our 'Materials for a better life' mission.
Why is Umicore taking part?
We want to motivate young women and men to opt for fascinating studies in the STEM fields, especially girls who sometimes find it harder to embark on this area of study. By working with influencers, today's generations' role models, we give them the chance to discover what science can do in their world/day to day and create interest.
Hopefully, we have succeeded in inspiring you too to explore this field with your children or grandchildren and help plant some small STEM seeds in their minds.
Find out more on https://dasgeniaal.be/ or on their social media
Photography by ©Frederik Beyens